Up until the mid 1970's, all kitchen cabinets had solid wood panels for its shutters. They were intricately crafted to bring out the perfect shape and size. They were polished with sand paper and then finished with either veneers or simply oil paint. They looked good in the initial months. However, with constant use and wear and tear, they developed scratches and cracks and soon lost their finish. Then they looked just as ugly as they looked beautiful in the first few months. These shutters were usually very heavy and involved heavy cost.
Laminated Plywood Shutters
Very soon these heavy wooden shutters were replaced by laminated plywood. Laminates are made by pressing together thin layers of flat papers and plastic resins, under very high pressure using automated machinery, while the upper layer is printed with a decorative pattern or color. Such laminates are available in a variety of finishes, textures, colors and designs. Being moisture and heat resistant, they are easy to clean and durable.
Drawbacks of Laminated Plywood Shutters
However, laminated shutters suffer from several drawbacks. First of all, laminates lose their luster and shine after a couple of years, giving them a dull, matte look. Moreover, they can be easily gouged by sharp objects. Warping and bending of the underlying plywood also damaged these laminates.
Ar Sandeep Joshi – The Father of Acrylic Kitchens in India
Up until the year 2010, most shutters used in modular kitchens still had laminated or foil based shutters. It was at that time that a visionary architect from Maharashtra Mr. Sandeep Joshi conceived the idea of using acrylic materials for designing modular kitchen shutters. After experimenting, Ar Sandeep Joshi introduced India's first acrylic modular kitchen. Considering the extremely high level of sophistication, durability and finish, the idea soon
spread like wildfire. Today acrylic shutters are used both in budget as well as high end premium modular kitchens all over India as well as the world. Thus it would be no exaggeration to say that Ar Sandeep Joshi's company 'Promkraft' pioneered the use of acrylic shutters for kitchens in India and set forth a revolution that continues to this day!
Safety of Laminated Plywood Shutters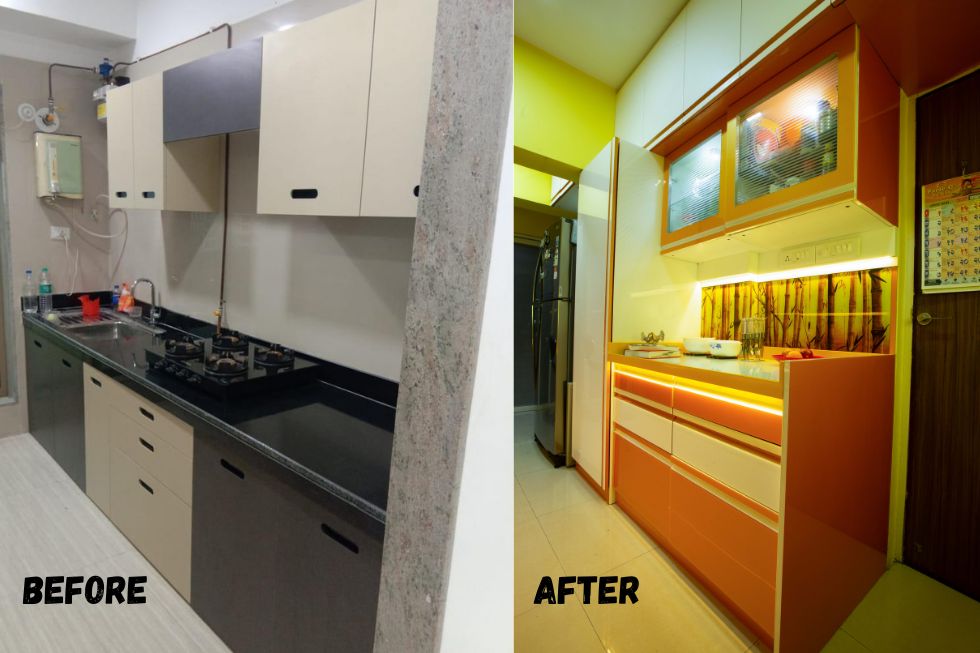 Let us see what makes acrylic superior to simple laminates. The first difference comes in the process of manufacturing them. Laminate production uses highly toxic paint chemicals which are very harmful not only for the workers in the factory, but also for people after they are installed in homes. Remember the acrid smell in the first few days of installing laminates? Think of the lungs of the poor workers who have to breathe such toxic air day in and day out. On the other hand, production of acrylic panels is completely safe as it gives non toxic sheen with a perfectly smooth texture and high gloss appearance to kitchen cabinets. What's more, this high quality synthetic material comes with a perfect mirror like finish that is shatter resistant and also does not chip or crack easily.
Opulence of Laminated Plywood Shutters
Secondly although laminates come in glossy options, they are nowhere as reflective or as prominent as an acrylic finish. The ultra high gloss, glasslike sheen gives your kitchen an appearance of opulence. Also acrylic finishes do not tarnish, de-laminate or fade away with time; they maintain their smooth and glossy appearance.
So, go ahead and talk to the folks at Promkraft to know more about how your kitchen can make your house look like a palace!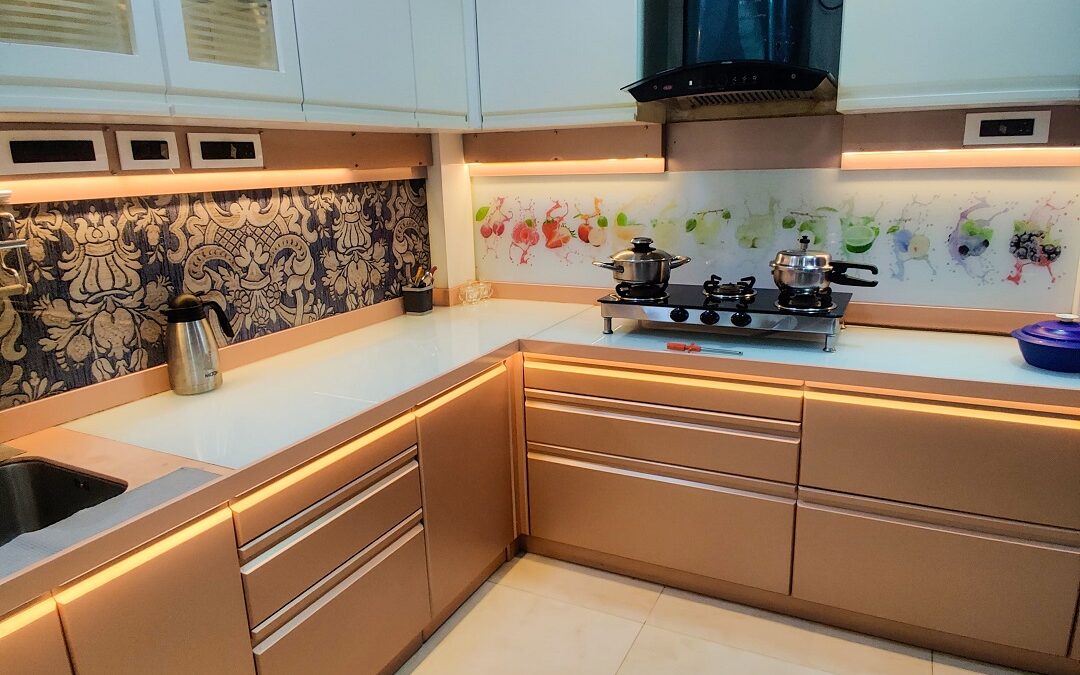 Hola, amigos! All good? At the apparent fag end of the pandemic, when the whole world is beginning to return to normal as before, we at PROMKRAFT present another enlightening story of very useful information that is otherwise hard to come by. That kitchens and kitchen...