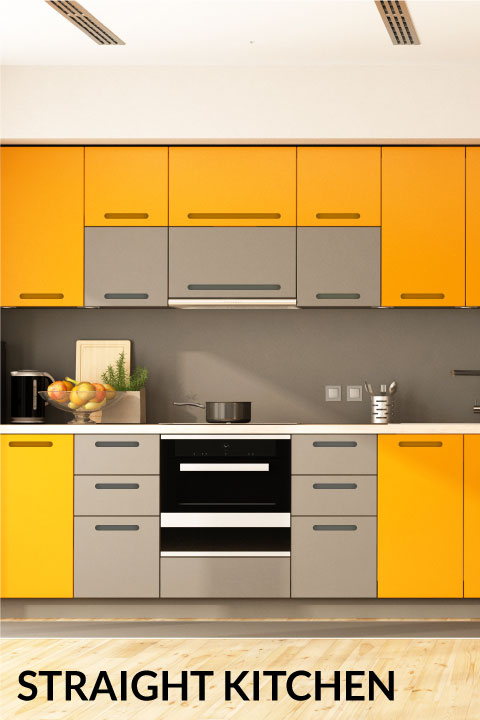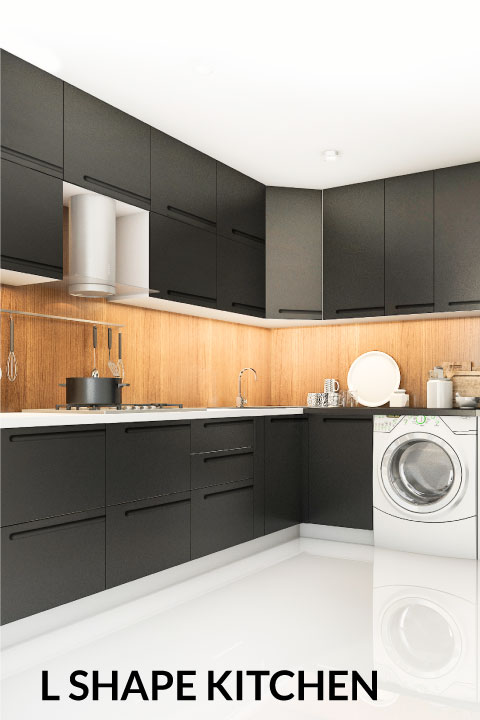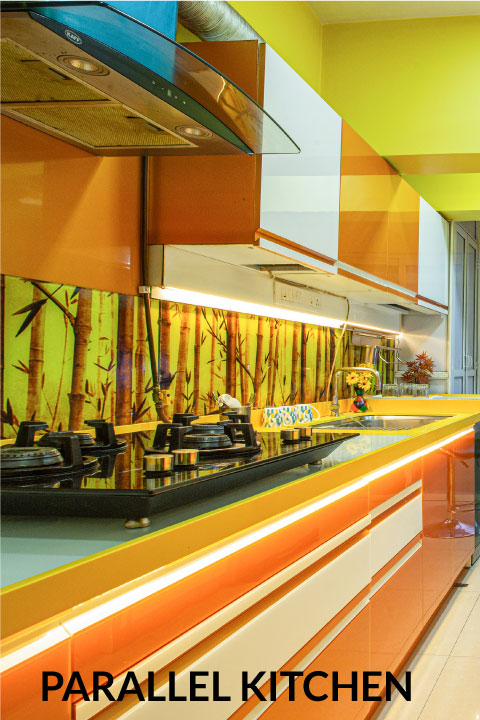 The traditional Indian kitchen has covered a fascinating journey to reach its modern modular avatar, with every member of family involved in its transformation. The Kitchen is the soul and centre of every home, and the top priority of every woman. More than a just a room, the kitchen bears emotions that bind the whole family together. This is where one can nurture all their skills more effectively. Today kitchens are popularly known as modular kitchens, designer kitchens, high gloss kitchens and so on.
A Kitchen may have 5 types of shapes – popularly called Straight Platforms, 'L' shaped Platforms, Parallel Platforms, 'C' shaped Platforms and, of course, the iconic Island type.
C

IVIL KITCHEN
These were the traditional kitchens mostly built before 2000. Kitchen platforms were constructed by chiselling into walls, and supporting marble or granite slabs on cudappa bases. Such kitchens were certainly low-cost, but were also permanent structures that allowed no customisation.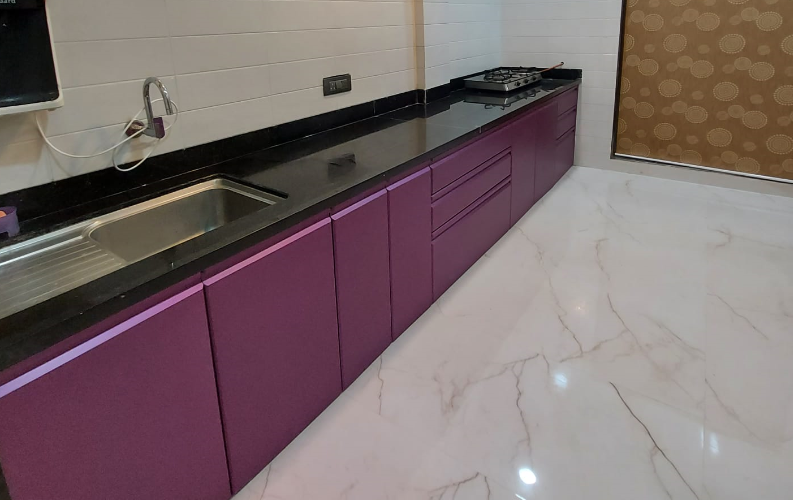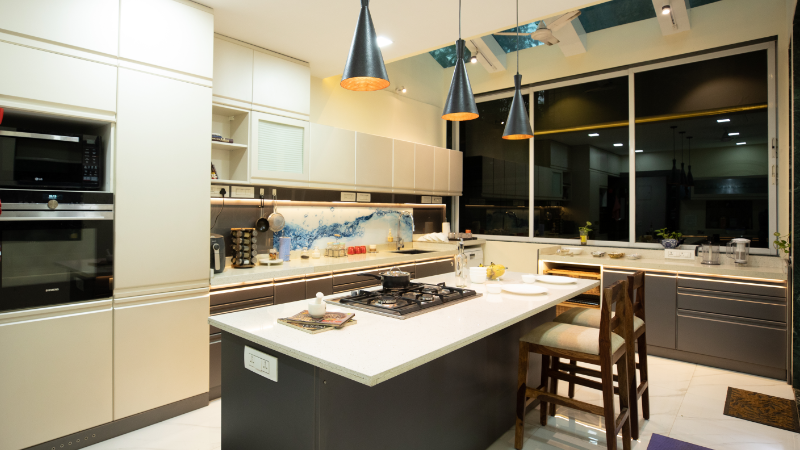 M

ODULAR KITCHEN
These are undoubtedly the most advanced and modern ones wherein you can design your own kitchen to suit your taste. Counter tops of modular kitchens can be dismantled and installed elsewhere any time! They feature special new technology fittings as well as LED lighting systems on the lower and upper sides of top. What's more, you can even have different designer wall dados for that personal touch.
With 100 % space usage, aesthetics and convenience, modular kitchens are the way to go into the future – TODAY!