Once upon a time, and for a very long time, Indian kitchens were dreary disorganized workrooms, conspicuously hidden from the rest of the house. It was a place none but women entered, except in urgent and inevitable circumstances. Ladies, young and old slogged, chatted, quarrelled, bantered and shared secrets (and more) behind its closed doors. Smoke from earthen chulaahs, the aroma of spices and acrid odour of garnishing filled every corner, provisions and assorted chattels lay scattered while infants slept or bawled nearby in hammocks made from old sarees. Poorly-ventilated, soot-darkened walls and perpetual litter characterized them.
Well, not any more. Thanks to modern education, widespread travel and exposure to bigger worlds changed and honed people's entire outlook towards this part of the house. Today's kitchens are just as crucial as the rest of the house, if not more. Kitchens are now central to everyday living and often double up as family rooms for discreet conferences, emergency bedrooms for a night or two, offices and media centers as well. The recent spell of 'Work/Learn/Do Everything From Home' sessions during the long global COVID-19 pandemic more than adequately proved this.
With the humble kitchen gaining such significance and indispensability, no wonder folks nowadays need and desire multi-functionality and elegance along with utility and durability. Dark pigeon-hole like boxes gave way to modern cabinets, shimmering countertops, dazzling designs, fine fixtures and chic looks in an array of colours, tones, shades, hues and combinations. People are willing to loosen their purse strings and seek professional help in setting up their dream kitchens. They now consider their home and kitchen décor as the reflection of their unique personality and individuality, a veritable signature of their taste and attitude.
Bespoke folks, especially millennials today have started exploring various designs to match their tastes and complement their standard of living. They have myriad choices ranging from the simple white-toned classic kitchens, to the coastal kitchen style in cool shades of blue or soft pink, cottage kitchens for that unpretentious cozy feel, the craftsman style emphasizing natural materials, the warm and inviting farmhouse kitchens, the ruggedly rustic look of the country style kitchen or the eclectic/contemporary style that blends new and old, casual and polished in varied artwork, patterns and combos. They experiment with different materials and designs vis-à-vis countertops, shutters, sinks, faucets, lights, window frames, trolleys, flooring, storage cabinets etc. Behold the results – cook-and-chow rooms that are stunning beautiful, weirdly artistic, homily comfortable, sleekly modern or romantically old-fashioned. Neighbour's Envy, Owner's Pride, Baby! Flaunt it unabashedly till it becomes the talk in your social circle! 
Now, how does one go about defining or identifying his/her taste? How does one manifest one's deepest yearnings and dreams into reality? Architect Sandeep Joshi, Technical Director at PROMKRAFT INDIA PRIVATE LIMITED and a veteran in the kitchen design industry has some valuable advice for such confused souls. He says, 'Whether you're designing your kitchen to match the décor of other rooms, or planning your whole home's look around the kitchen, remember to make it a beautiful reflection of your own unique style. Start by considering the style and feel you want for your kitchen. Think about how it might relate not just to the living room and dining areas but how it also fits with your overall plan for the house.'
'Colours brilliant or suppressed, lines straight or curved, edges sharp or rounded, shapes fabled or funky, designs bold or simple… everything  should be as unique as your signature,' he cautions. 'In my three decade long career as an architect, almost every client has desired a 'classy and luxurious' look for the kitchen' he reminisces. 'Little do they know that there's a world of difference between 'classy' and 'luxurious' looks!' he chuckles. 
He explains it thus, 'The kitchen is the most significant part of the house that is multi-handed; i.e. it is used differently by the lady of the house, other members, occasionally some relative as well as your regular housemaid. And everyone's tastes and preferences also correspondingly differ. Yet, a proper kitchen design is entirely dependent on technical details. So it should obviously be designed by a technically trained and qualified professional – an architect. Hence no kitchen is complete unless it is imagined, conceptualized, designed and executed by an architect.'
'Moreover,' he continues, 'it is important to understand what constitutes a 'classy' and a 'luxurious' look for the kitchen. A classy look is achieved through the use of gloss finish, very adequately provided by acrylic and glass materials. And only PROMKRAFT has the ultimate material that offers gloss to the next level – BRILLANTEO! On the other hand, matt finish gives you a rich-toned, luxurious look that is also peaceful and pleasant to the eye.'
'As far as shapes are concerned, parallel and L-shaped platforms afford a classy look to your kitchen. Parallel platforms or Islands in large, voluminous kitchens offer luxurious setting. Also, how you design your kitchen will determine whether it'll turn out classy or luxurious.'
'An important thing to remember is that your kitchen should always be as discreetly subtle and sober as possible. A bulky or loud colour scheme will give it neither a classy nor a luxurious touch,' Joshi warns.
'When it comes to colours, you can play around with funky shades for a classy look. Dual tones of English colours, basically comprising black, white, red, green, yellow, blue, pink, grey, brown, orange and purple are best suited for such a look. But if you desire a luxurious look, better opt for single colour, matt finish. Even in that, the sheen matt finish goes further and provides a luxurious feel like no other,' he elucidates.
Mr Sandeep reminds us that PROMKRAFT'S in-built handle system, which is the company's patented product and quality trademark, perfectly complement both classy and luxurious looks, irrespective of the colour scheme. These handles in fact enhance the overall rich feel of the kitchen and turn it into a masterpiece.
The doyen signs off with this fair warning, 'No matter what kind of look you desire for your kitchen, its proper maintenance is of utmost importance. Adequate care and timely servicing will ensure that your kitchen will relentlessly keep up its aura even as years pass. And remember, only an architect-designed kitchen can endow you with both 'classy' AND 'luxurious' look!'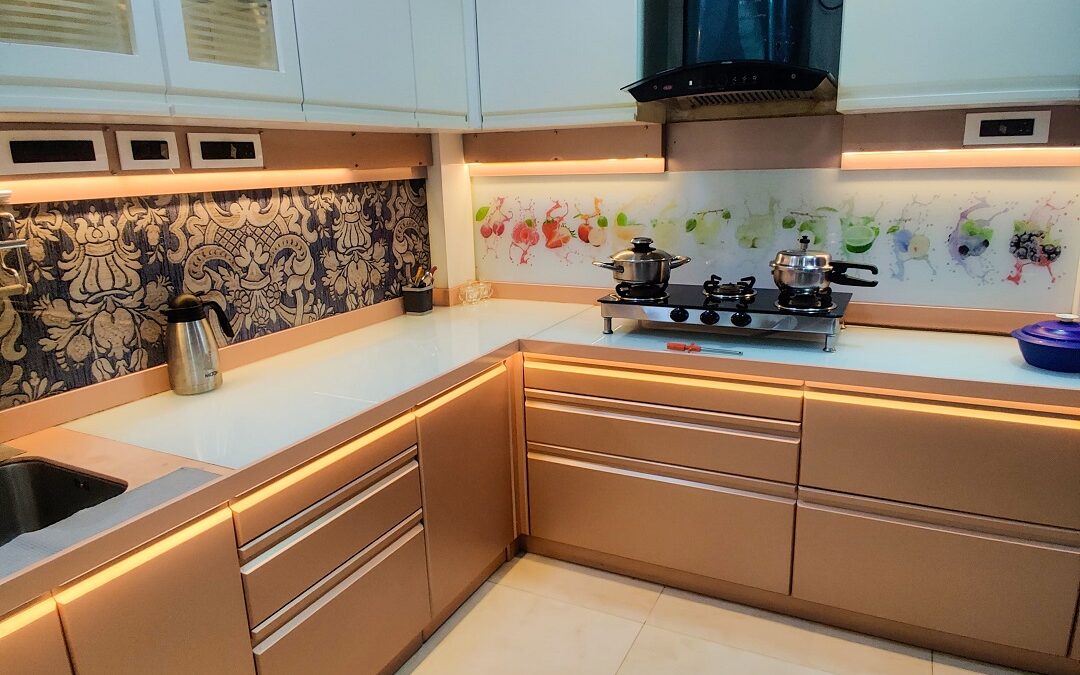 Hola, amigos! All good? At the apparent fag end of the pandemic, when the whole world is beginning to return to normal as before, we at PROMKRAFT present another enlightening story of very useful information that is otherwise hard to come by. That kitchens and kitchen...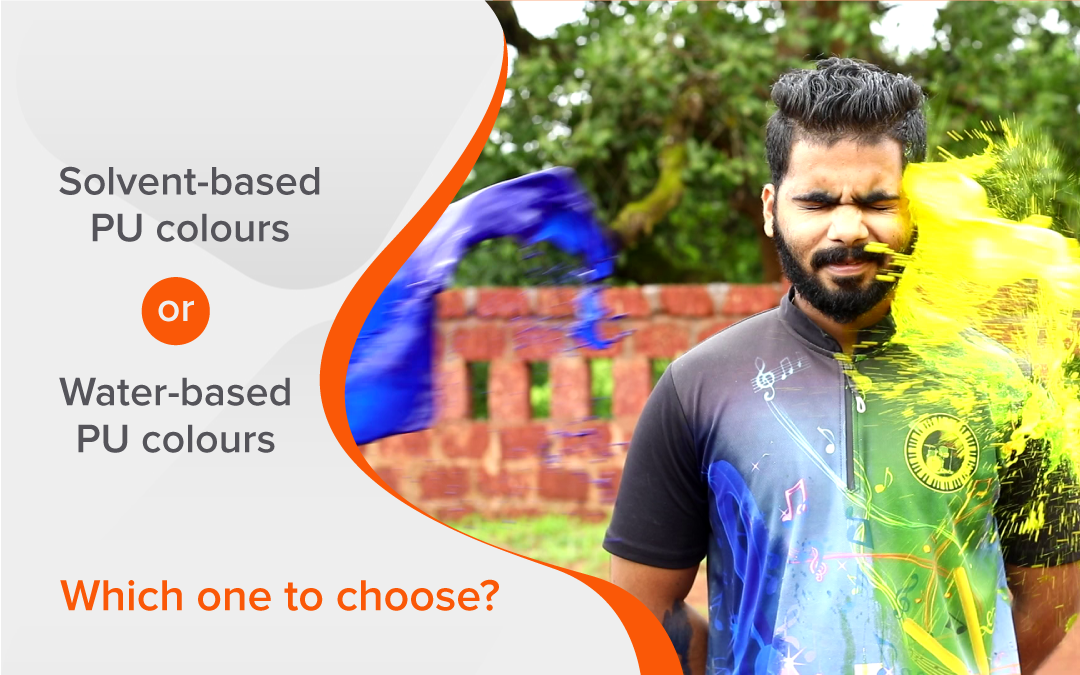 Hey there, folks! We are back with some more useful gyaan on better living. Today, let's know more about the paints that go into making our homes and prized possessions look zingy. Regular Polyurethane (PU) colours are made from pigments in the form of thick...